It is time to show artwork that was probably much more enjoyable to make, than to view! Ah, well, you decide. There's a slight bit of nudity, but really, the overall weirdness of my work greatly overshadows any bare breasts and such, you know?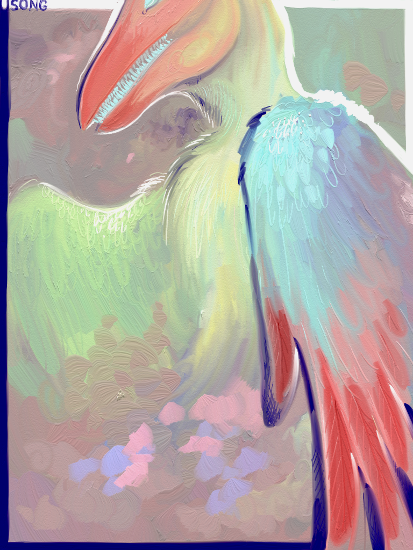 Art Rage play, digitally rendered.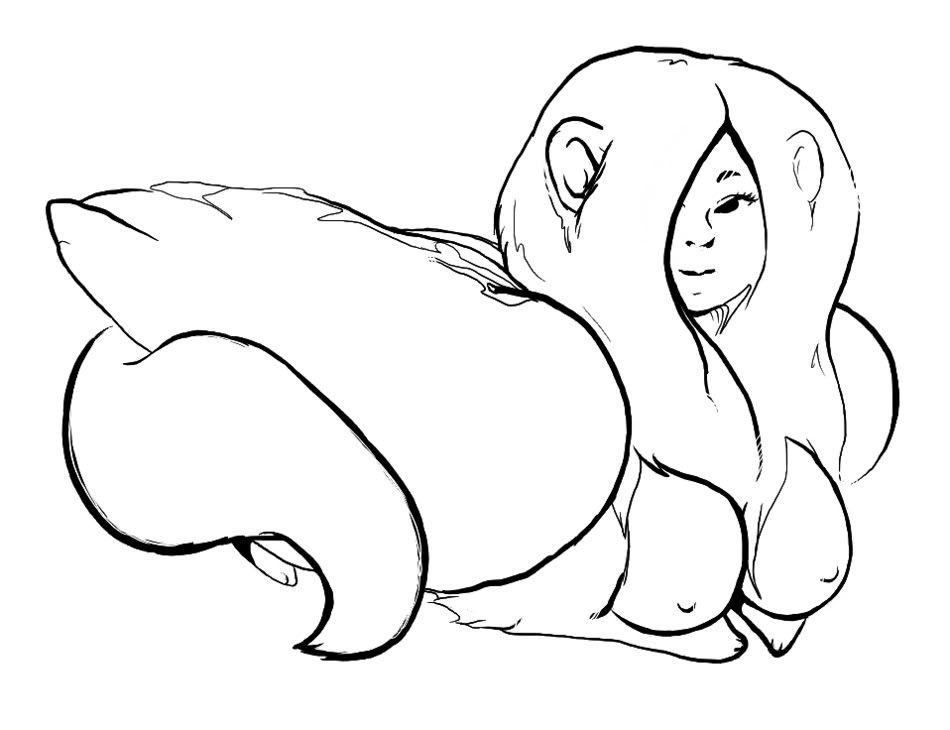 The gynosphinx I mentioned to Haz. Her temporary-but-possibly-permanent name is 'Minnie', because Summourn said she didn't like that name, due to the fact it reminds her of nothing but Minnie Mouse. Ah, I am so mean. : ( (to be colored)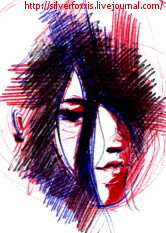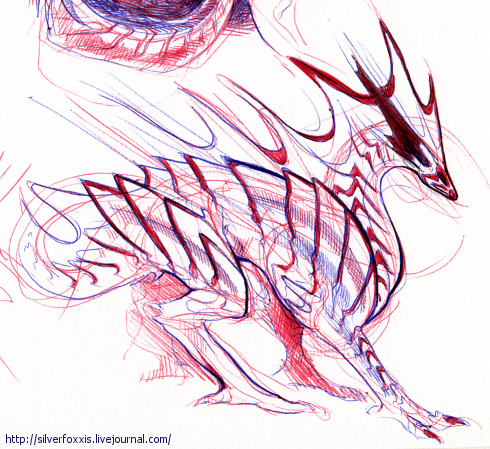 Hehe, umm. . .I just had some BIC ball-point pen kicks there. Still do, but they're just so fun to use.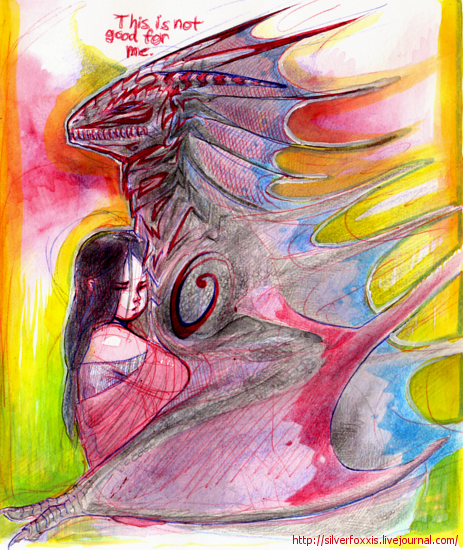 And then I threw some watercolors on top of one of them. (The girl is Missy.)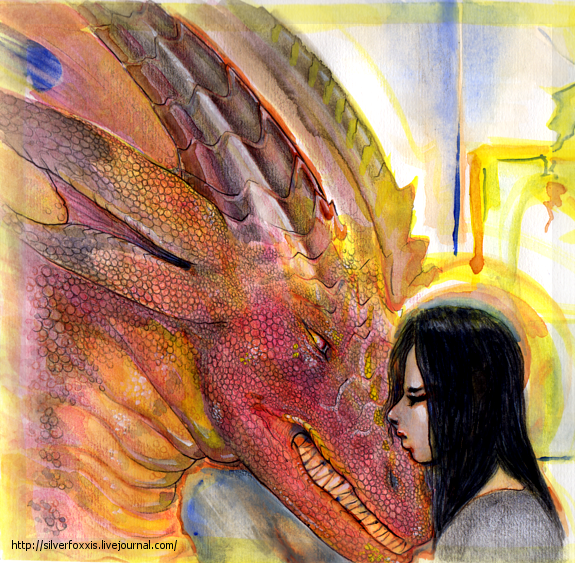 "Pray" - The full description is up on Art Wanted, feel free to read it there. Primarily done using watercolor paint, with some crayola colored pencil and a small amount of BIC ball-point pen, on multi-media sketchbook paper. (The girl is Missy, again.)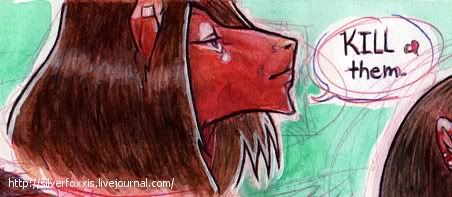 For Cori! We created Bismuth Romouldain together, years ago, and I just felt that I had to draw her some. Romouldain is calmly stating what should be done to those who even vaguely disagree with any of her opinions. (I keep toying with Romouldain's design, but I liked the 'expression' here too much not to show it.)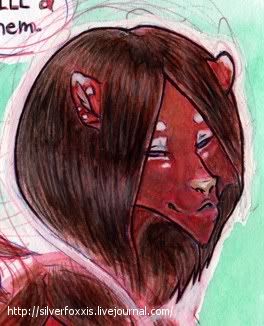 A weird, kissy-face from Bismuth can't be a good thing. Certainly someone is getting killed in the process. In any case, this is a more accurate representation of her facial markings and such, at least in my mind. I want to see what Cori thinks.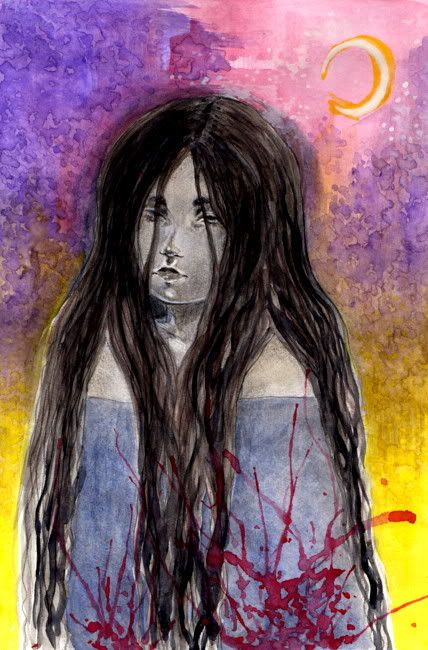 I decided to revisit the old watercolor doodle of Crysis, and, um. This happened. More watercolor.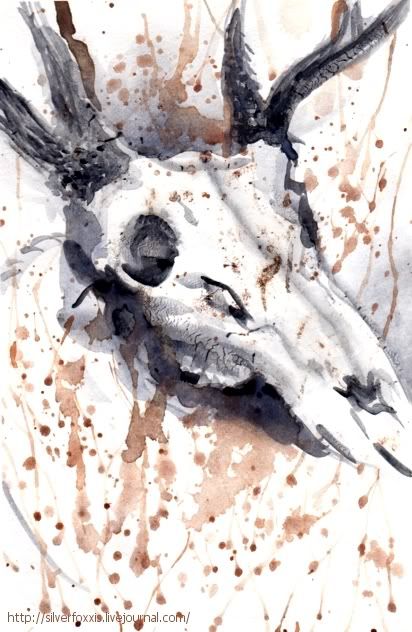 Done with the art portfolio in mind. A deer skull, sketched out in watercolor and allowed to dry, before coating just the skull-area with rubber cement. That having dried, splattered brown watercolor wherever felt fun, moved that around using various utensils (blowing through a straw, for one), then that drying. Finally, I took a plastic spoon and scraped off the rubber cement here and there, getting the 'cracked' look. Gunna do this again sometime.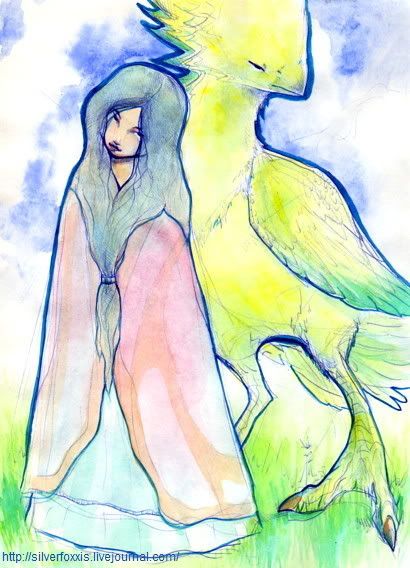 Chocobo-ish. That is all. (Watercolor, tiny bit of BIC blue ball-point pen.)